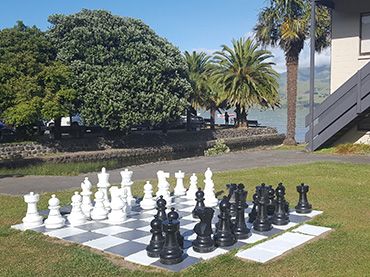 Outdoor Giant Games
Chess board, pool table, petanque course, Molkky, table tennis. Available on-site and free access to our guests.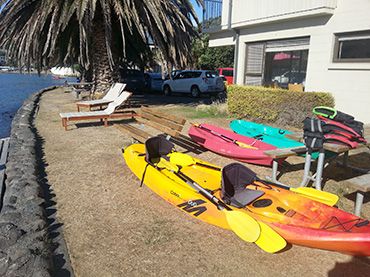 Kayak/Dinghy Hire
Easy to launch from our private kayak ramp, we have single kayaks, a double kayak and a dinghy + safety compulsory equipment. So you can explore part of the harbour, cost is only $10/person for 1 hour.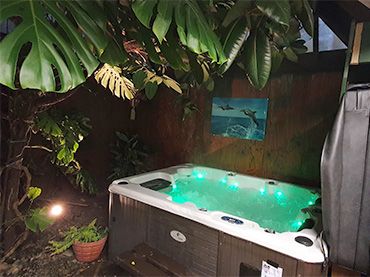 Spa Pool
Enjoy a private session in our spa pool during your stay. $15 for 2 persons (30-45mins).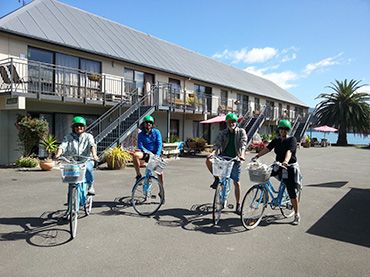 Bike Hire
Enjoy the waterfront of Akaroa or the quaint streets on our bikes. Only $10/hour per person.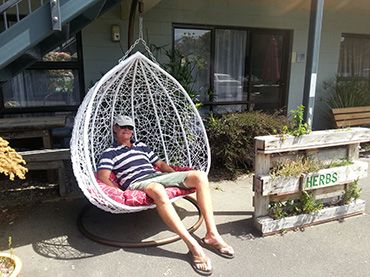 Relax
Lounger seats, bean bags and a hammock are located around the complex, so you can relax and do nothing during your holidays.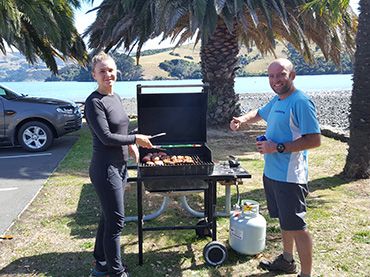 Barbecues
2 barbecues are available and free to use for our guests.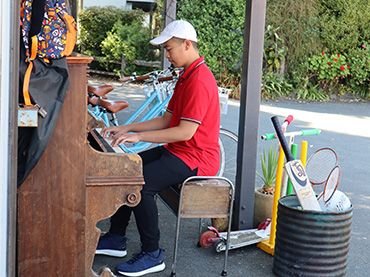 Extras
Listen to the birds (tuis, geese, shag, ducks, wood pigeons, heron, etc). Fossick for shells on the water's edge. Look for fish in the stream. Sport equipment for children.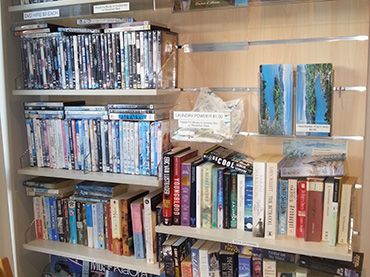 Library
Good selection of DVDs, magazines and books.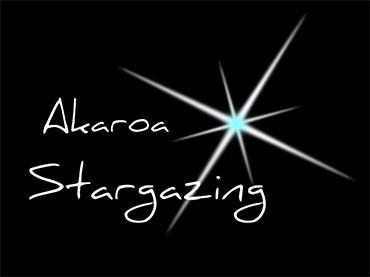 Akaroa Stargazing
Stargaze. Learn. Be Amazed.
Immerse yourself into the darkness of the Banks Peninsula and the wonders of the Southern Skies.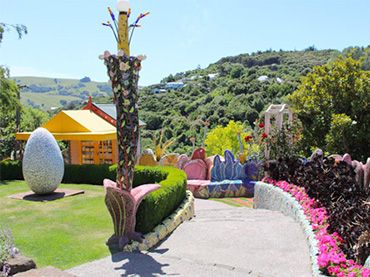 The Giants House
A unique mosaic garden created by the artist Josie Martin.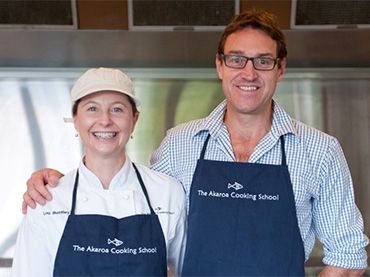 Akaroa Cooking School
Take a cooking class. Often booked out weeks in advance, make sure you check with them.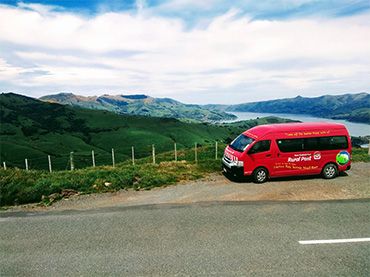 Mail Run
Discover the magnificent natural beauty and isolation of the Eastern bays, valleys and coastline on this unique mail run experience. Travel 120km weaving in and out of 10 bays from sea level to the crater rim delivering mail to 140 letterboxes to farms and settlements in the comfort of a red Rural Post van.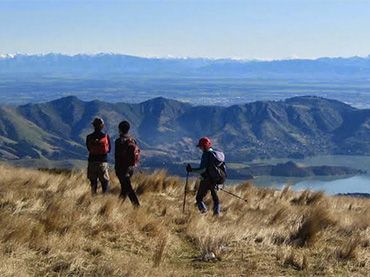 Banks Peninsula Walks
There are a variety of walks in and near Akaroa from 30min to 7hours. Our team would be more than happy to give you advice.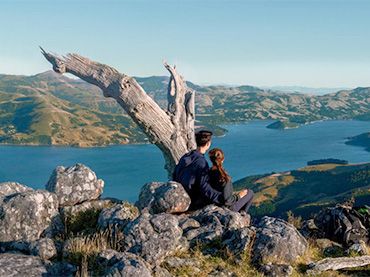 Banks Track
There is also the well-known 2 or 3-day Banks Peninsula Track.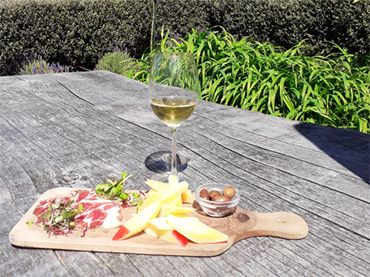 Wineries
Make sure you are doing some tasting in a beautiful environment, right at the vineyard, we are lucky to have 3 wineries nearby.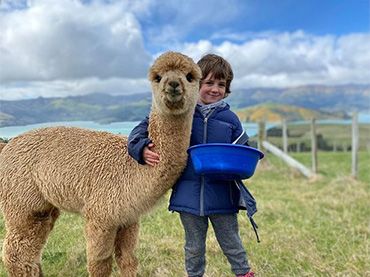 Shamarra Alpacas
Full of attitude, seriously cute and very, very photogenic – come and meet the friendly award winning alpacas.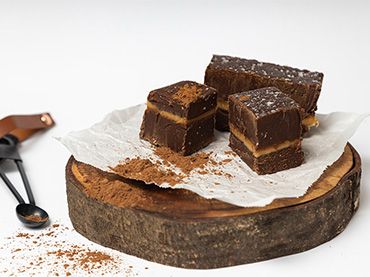 Shopping
Beautiful clothing shops or art and craft galleries, you will enjoy seeing and they are all within easy walking distance.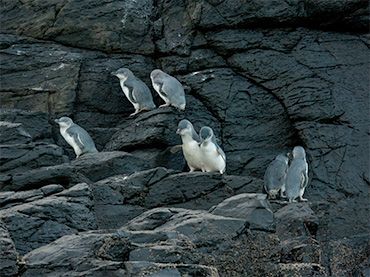 Pohatu Penguins
Tour the largest Australasian little penguin colony on mainland New Zealand, Marine Reserve on a sea-kayak tour, take a spectacular 4WD scenic tour or spend a night in the middle of a penguin colony.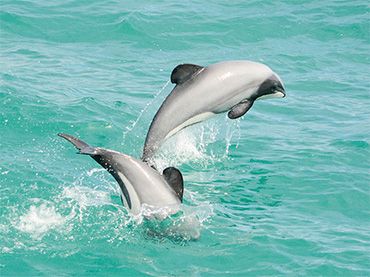 Akaroa Dolphins
Discover the adorable and playful Hector's dolphins. Easily spotted by their distinguishable rounded dorsal fins, the Hector's dolphins are only found in New Zealand waters.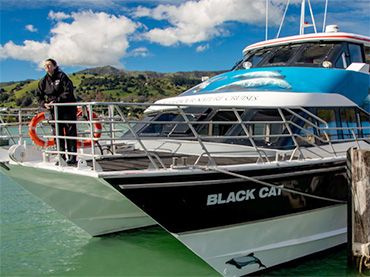 Black Cat Cruises
Encounter the world's smallest and rarest dolphin, Hector's dolphins, New Zealand fur seals, coastal birds and more as you cruise through the majestic surrounds of an extinct volcanic crater.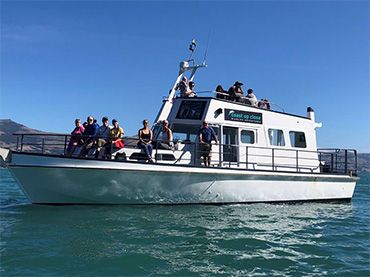 Coast Up Close
Explore Banks Peninsula with skipper and owner Tony. He has a wealth of local knowledge and will give you entertaining insights into the wildlife and surroundings.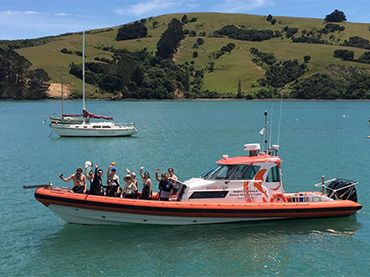 ecoSEAKer
Swim with the dolphins or go on a harbour cruise. Intimate group of only 12 guests per tour.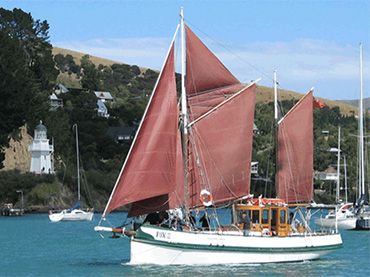 Akaroa Fox II
Sail with the dolphins in the crater of an extinct volcano on New Zealand's oldest gaffed rigged ketch and enjoy the wildlife of Akaroa Harbour up close.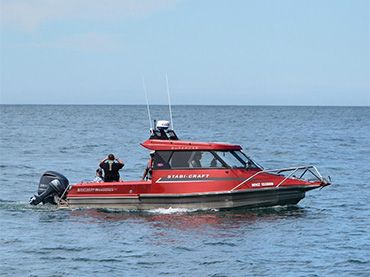 Southern Wanderer
Boat trips that seem like private tours, avoid the crowds, 8 passengers max. Sharing an adventure and friendly, conversational commentary with our family crew. Encounter the unique range of native flora and fauna, from palm trees to penguins.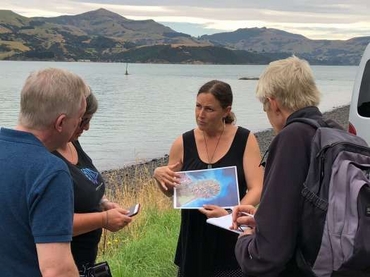 The Seventh Generation Tours
Let's embark on a fascinating journey through New Zealand's nature and cultural history guided by a Seventh Generation local.
Nature and Cultural History Tours
They provide a deeper understanding and local connection to New Zealand's history and nature and leave you with inspiration and hope for the future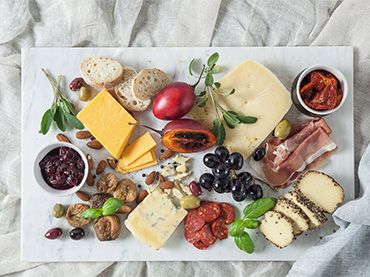 Barrys Bay Cheese
View the making of cheese at the Barrys Bay Cheese Factory and taste our local cheeses. Making traditional handcrafted cheese in Barrys Bay on Banks Peninsula since 1895, celebrating our 125th anniversary in 2020!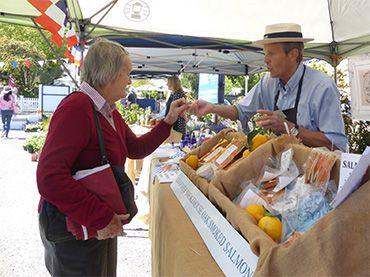 Farmers' Market
Farmers' market or craft market every Saturday morning between September and April, you will be able to experience fresh and delicious local products: crepes, salmon, olive oil, jams, eggs, mueslis to name only few.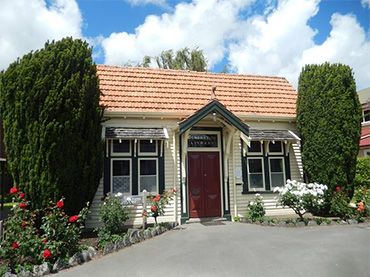 Akaroa Museum
Akaroa Museum is focused on the history of Banks Peninsula. Its varied collections include archives, art, photography, costume and textiles, taonga, and technology.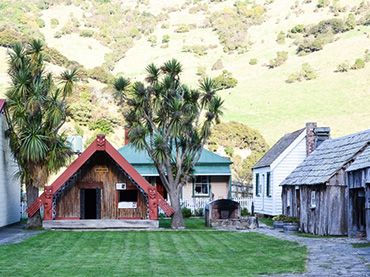 Okains Bay Museum
Enjoy the relaxed environment as you learn about life on Banks Peninsula and Aotearoa New Zealand in former times. Significant taonga Māori and early Pākehā items are among the exciting range of treasures on display in the museum's diverse complex of heritage buildings.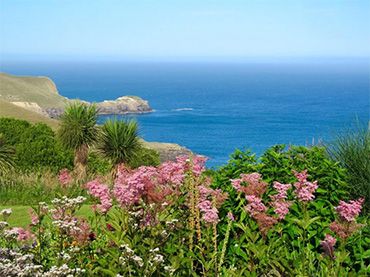 Fishermans Bay Garden
Fishermans Bay Garden is a haven in the rugged and dramatic landscape of the Banks Peninsula coastline. The structure and texture of New Zealand native plants combined with a diverse array of non-native plants are used to create a truly New Zealand ambience. Winding paths and a varied landscape have inspired a garden with many parts, including a traditional flower border, herb garden, farm garden, fern garden, a shaded stream-side valley and exposed rock garden.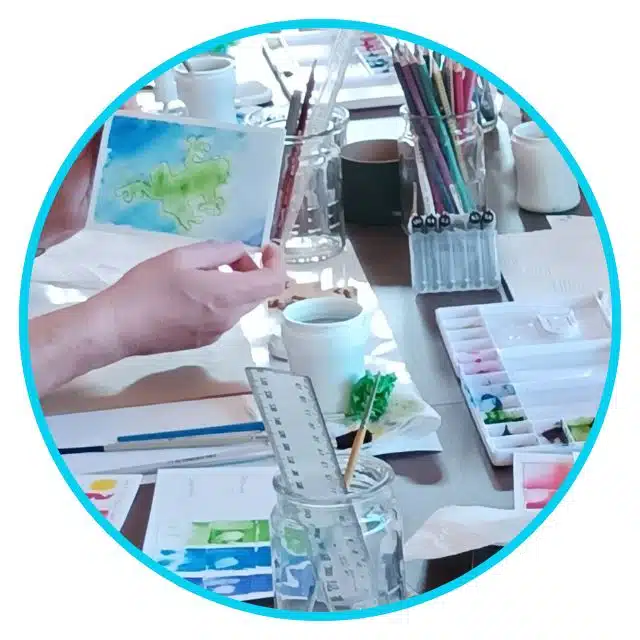 Tricia Hewlett art classes
Graphite Workshops offer step-by-step art techniques, focusing on NZ native bird artwork. 
Fun Art Group classes offer a range of mediums and styles 
One-off workshops can be organised by arrangement 
Art Classes for youngsters are offered throughout the year with special classes during the School Holidays 
Bird photography workshop
Upcoming Events in Akaroa
Father's day 3rd of September 2023
Akaroa French Festival: 6-8 October 2023
Beats Peninsula Festival 28th October 2023
La Grande Swim: 24th February 2024
Summers Swim: 02nd of March 2024
Le Race: 24th of March 2024